FAQs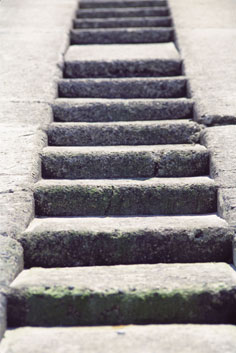 Frequently Asked Questions
What is e-Tendering?
An electronic tendering solution that facilitates the complete tendering process from the advertising of the requirement through to the placing of the contract. This includes the exchange of all relevant documents in electronic format. Channel Island Procurement Portal uses the ProContract e-Tendering platform used by 100's of other public and private sector organisations.
Do I need to buy any special IT equipment?
No – if you are reading this online then you already have the essential equipment which is a computer with an internet browser. Suppliers can even access the system from an internet café if they don't own a computer.
I'm already on a Government 's approved supplier list; will I still need to register?
Registration of Suppliers is controlled by ProContract not by the Government of Jersey. Registering as a supplier gives you access to the opportunities of all the organisations that use it.
If I don't register can I still do business with the States?
Absolutely, but Departments will be encouraged to run more procurement activity online and therefore if you are not registered the odds on you having visibility of all potential Government of Jersey opportunities could decrease over time.
What are the benefits of registering?
There are many obvious benefits. Registration means that opportunities matching suppliers stated interest can be sent via email direct to their inbox, meaning suppliers no longer need to search.
Online tendering can also significantly reduce tendering costs for both suppliers and buyers and is more environmentally friendly as it cuts down the amount of paperwork produced by the process.
How do I register?
Registration with ProContract is a two stage process. Prospective suppliers initially submit some details about themselves to ProContract. These are checked to make sure the company is not already registered.
Once a supplier logs in for the first time, they must complete their registration. Suppliers will also need to choose which purchasing categories best match the goods or services they provide.
Channel Island Procurement Portal use UNSPC categorisation, so you will need to select the appropriate UNSPC codes to receive email notifications of upcoming opportunities.
Can I browse the list of current opportunities and tenders, even if I haven't registered?
The Portal has been set-up so that anybody can browse the database of opportunities, simply click on the Current Opportunities link on any page and you will be presented with the Opportunities Search screen.
You can search for opportunities using a number of different ways.
Is it easy to amend my details once I've registered?
It is incredibly easy for suppliers to amend their details once registered. Once registered and logged in, users will be presented with a number of screens that they use to modify their details:
Will I be bombarded by spam from other suppliers once I've registered?
Supplier registration details will not be passed to any third parties.
Is there a cost involved?
There is absolutely no charge for supplier registration and the process is relatively simple and efficient.
Can more than one person from the same organisation register?
There can only be a single record for each company registered. Multiple registrations are handled by setting up sub-accounts where more user accounts can be created within the same supplier company. Each supplier only needs to be created once in the system. The Supplier User Guide explains this in more detail.You can also set up multiple workgroups if your company has seperate divisions that will be interested in tendering for different categories of tender.
If I have a problem who should I contact?
The Contact us section enables you to submit any questions and queries.